Our approach to corona infectious diseases
Thank you for visiting our hotel.
As a countermeasure against infectious diseases caused by this new type of coronavirus, we take the health and safety of our customers and employees first, and
take the following measures so that our customers can use them with peace of mind.
We kindly ask for your understanding and cooperation.
Acrylic partitions have been installed in the front and cafeterias, and a constant disinfectant solution for stepping is always available.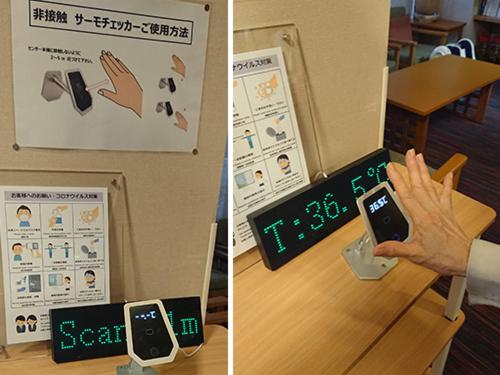 A thermometry test is conducted when visiting the museum.
Thank you for your cooperation.
We hope for the end of the new corona infection as soon as possible,
Our staff will make every effort to prevent epidemics after corona.