View of Mt.Fuji & Lake Kawaguchi from the observatory public bath
Outlook public baths of the hotel's top floor (4th floor) (Fuji Kawaguchiko Onsen)
Our hotel is located in the place where you went up the hill from the main street, it feels more of height than fourth floor.
Mt.Fuji on the left hand and the other side there is a Lake Kawaguchi in front. Of the Southern Alps 3 Mountains, you can see "Kitadake" and "Ainodake" and mountain boasts of Japan Best 3.
Although the property is a small inn, you can fully heal the daily fatigue.

People with tattoo are rejected to take public hot spring.
Women Public Bath (Akamatsu no Yu)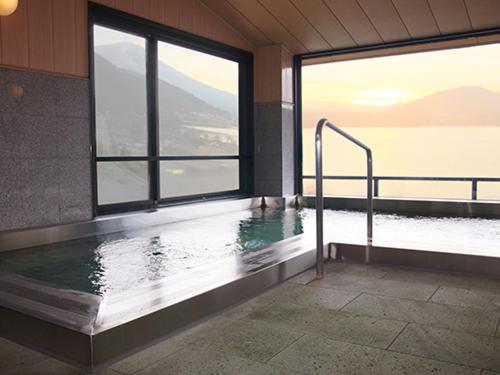 ※ Amemities in female public bath: a minimum of things such as cotton, lotion, emulsion etc.
Male Public Bath (Tsukimiso no Yu)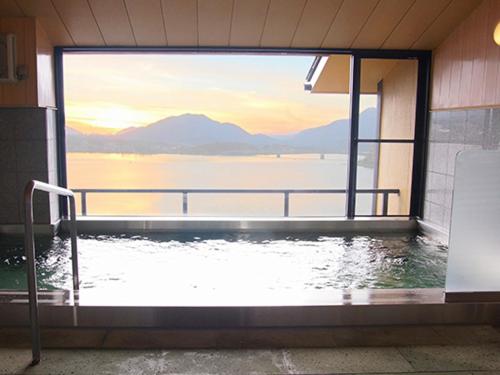 More information of public baths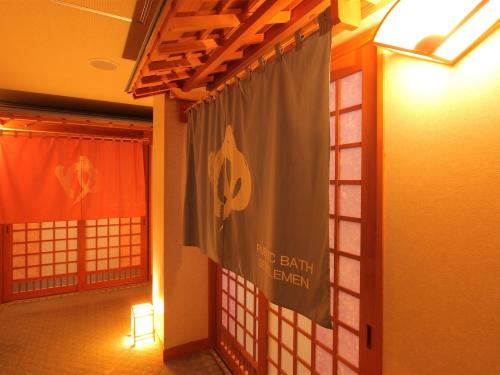 Hours: 06:00 am ~ 09:30 am / 15:00 ~ 23:30
Fuji Kawaguchiko Onsen
Hotspring quality: calcium, sodium, chloride, sulfate, weak alkaline · PH7 ~8.6
Indications: chronic skin disease (especially atopic), chronic digestive organ tack, cuts, burns, neuralgia, etc.